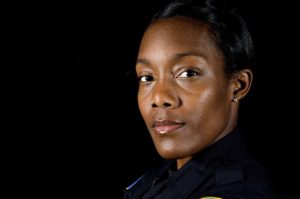 All adults in Texas are legally required to report any suspected child abuse, neglect, or exploitation.
In an emergency, or if the child is in danger, always call 911 or your local law enforcement agency.
The statewide intake line for reporting abuse of children is available 24 hours a day, seven days a week: 1-800-252-5400
When you report the abuse, explain any fears you have about the child's safety.
Non-emergency abuse may also be reported online at www.TxAbuseHotline.org It may take up to 24 hours for staff to process the website report, so for a faster response, use the telephone intake line.
People who are Deaf, hard-of-hearing, or have a speech-disability can report by using a TTY or accessing Relay Texas by dialing 711 or 1-800-735-2989. Tell the relay agent that you need to call the Texas Abuse Hotline at 1-800-252-5400. Or, you can report using www.TxAbuseHotline.org
Keep the call ID number you are provided in case you need to follow up.
The reporter's name is kept confidential unless otherwise ordered by a court. Child Protective Services (CPS) also tries to take identifying information out of your report.
If the report is made in "good faith," the reporter cannot face civil or criminal liability.
If two people see or suspect the abuse, both people have to report it, but they can submit a joint report. You cannot ask someone else to report the abuse.
In Texas, anyone who does not report suspected abuse can be held liable for a misdemeanor or felony.
Who Investigates?
In Texas, Child Protective Services (CPS) investigates abuse of children with and without disabilities if the alleged abuser is:
a parent, guardian, or foster parent
a member of the child's family, such as a grandparent or uncle
a member of the child's household, such as an unrelated roommate of the parent
a parent's boyfriend or girlfriend, regardless of whether that person lives in the home
personnel or a volunteer at the child's school
personnel or a volunteer at a day care or residential facility
Local law enforcement agencies investigate abuse of children in all other circumstances, as well as in any circumstances when criminal investigations are warranted.